Commercial
.
This project was a commercial addition. The client needed a lobby area and more office space. We also removed the existing parking lot, re-graded it, made a new asphalt parking lot & added a parking canopy for employees.
Click here to view pictures of the addition building process.
.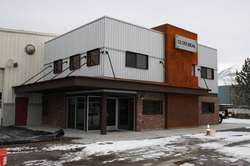 Olsen-Beal - AFTER
.
We recently completed a large concrete project for Utah Pacific Bridge & Steel.
Utah Pacific Bridge & Steel
.
.
This is a commercial framing project for a dentist office in Eagle Mountain.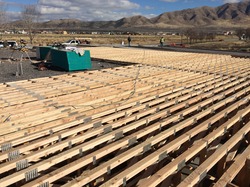 Dentist Office - Eagle Mountain